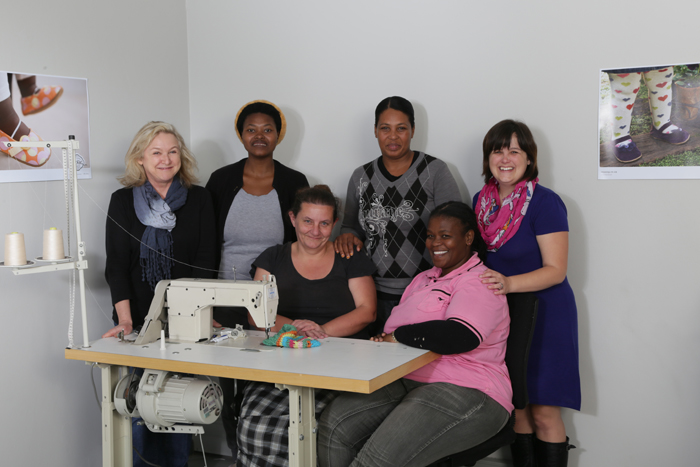 Sarah Massey-Hicks is a talented designer and co-owner of the proudly South African company, Myang, producing a range of delightful baby shoes, fashion accessories and soft toys. The products, known for their strong sense of fun and design, are aimed at boys and girls aged from birth to 24 months. They are designed and manufactured by an all-woman team, in Port Elizabeth.
Myang are passionate about job creation and empowering women, they run a small design studio and production facility where they presently employ 5 full-time staff. A further 6 part-time employees are given materials and training to create a range of handmade clothing and toys for the Myang label at their homes. This allows them to continue caring for their families, whilst earning an income. View the Myang website and product range here: www.myang.co.za.
Sarah has also joined the Little Pages writing team as an official contributor and will be sharing some creative mom ideas in her blog, "My Mama Made It". Be sure to check it out.

What led you to start Myang, what is the vision behind it?
I have always wanted to run my own business. I have also always been passionate about job creation, especially for women, living in poor communities where they have very few opportunities. After my daughter was born I started Myang simply out of a longing to get back into my sewing. People started getting really excited about the items I was making, and I thought, it would be wonderful if I could turn this little project into a business, where I could take my love of handcraft, and grow it into a business where I could possibly create employment for other women. So the heart behind Myang has always been to keep production local and to support the woman of our community.
How has the response from moms been since you started?
Most people fall in love with Myang products when they see them! Our products have that "aaaaaaagh cute!" factor. People also connect to the hand made element of our products, in a world where everything is mass produced, its lovely to find items that still have that human feel about them.
You are a mom yourself, tell us a bit about your family?
My husband and I are both PE born and bred. We are the proud parents of two gorgeous girlies, Olivia, who is 5, and her little sister, Adia, who is 19 months. Olivia is a real little princess, creative, imaginative and incredibly noisy! And Adia … simply put, Adia is a whirlwind! She is headstrong, fearless and wild! And I could not love these 2 little personalities more!
What has been you biggest lesson since becoming a mom?
That you are your childrens biggest hero, and that with great power comes great responsibility. As a mom, you need to be aware of the words that come out of your mouth, especially if they are directed at your child, because even a slight snub, can crush their little souls! At 5, Liv can really test us, and we are still learning to bite our tongues. But an apology can go along way to healing any wound, and children are especially resilient and forgiving, especially when it comes to their parents. You are you childs example of what being an adult is all about, so keep that in mind when you talk to them and to each other, what kind of adult do you want them to be one day?
You are obviously a creative person. Why do you think it is important for parents to develop their children's creative potential, and how do you to this with your girls?
I read an article online the other day, where they discuss how creativity helps children develop skills such as mathematics and scientific thinking, it helps with problem solving, it even helps with their physical development, and this is besides the joy of simply making something!
Taking pride in the artwork that your children bring home from school is one way to encourage them in their creative pursuits, find an area in your home where they can display their art and change it weekly. My office walls are covered in Livs drawings, and I have new masterpieces added everyday.
Making things together as a family, is another way of sharing the joy of being creative. Our family made wind chimes for our garden. Patrick, Liv and I spent 3 nights around the dining room table threading beads, and it was lovely to hang those chimes up after all our hard work.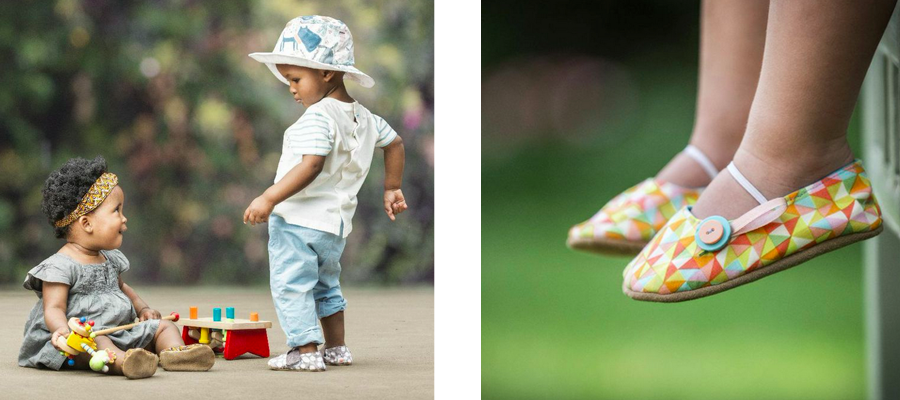 The Myang range of products are known for their strong sense of fun and design

Any encouraging words for other moms thinking of starting their own businesses?
Don't think it is going to be easy, and that you are going to have lots of time to spend with your children. Wow. That doesn't sound very encouraging!;)
Starting Myang has been very hard and very stressful, but it has also been very rewarding, and brings me so much joy. Every day new doors are opening for us, and I really feel like we are on the right path.
What do you love about living in Port Elizabeth, and why did you choose to raise your family here?
WE HAVE NO TRAFFIC! Which makes for a really wonderful quality of life in my eyes. I leave the office, fetch both my girls, and I am home in 15min, how wonderful! Our home is nestled in Brickmakers Kloof, which is the most magical area, we wake to incredible bird song every morning. Walking distance from our home, we have a fabulous park for our kids to play at, in the opposite direction we have amazing restaurants. Port Elizabeth has wonderful schools, beautiful beaches, and everything feels like it is "just around the corner". Why would we want to live anywhere else!
And lastly, how do you think the The Little Pages will be beneficial to the parents of Port Elizabeth?
As a business person in Port Elizabeth, a lot of people still don't know that Myang is from PE, the Little Pages makes it easier for us to support our local businesses, instead of us always looking elsewhere. It enables parents to support each other, by giving us a platform to connect to each other, whether we are trying to buy or sell something, or looking for a Nanny, or a party venue, or even if you are needing advice on your childs development, the Little pages has it all.
Share this:
Tweet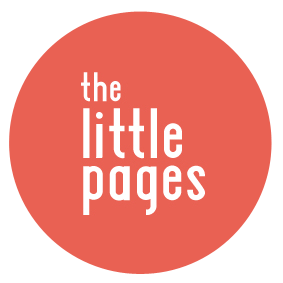 about the author
The Little Pages brings you local content for families in the Port Elizabeth area. We love getting to know interesting parents and business people in the city, bringing you interviews as well as our monthly Mom of the Month feature.

If you have some news that you think may be of interest to parents in our community, you are welcome to contact us and tell us more.
popular posts
Ilze is mom to six year old Ceri and five year old Trace who has Down Syndrome. This single, working mom says that her mothering journey has...
We are super excited to share our first Mom of the Month feature with our readers. Kelly is a beautiful, inspiring mom who is full of joy and an...
Welcome to My Mama Made It! Thank you for taking the time out of your busy day to read the musings of a creative mom, wife, and entrepreneur.