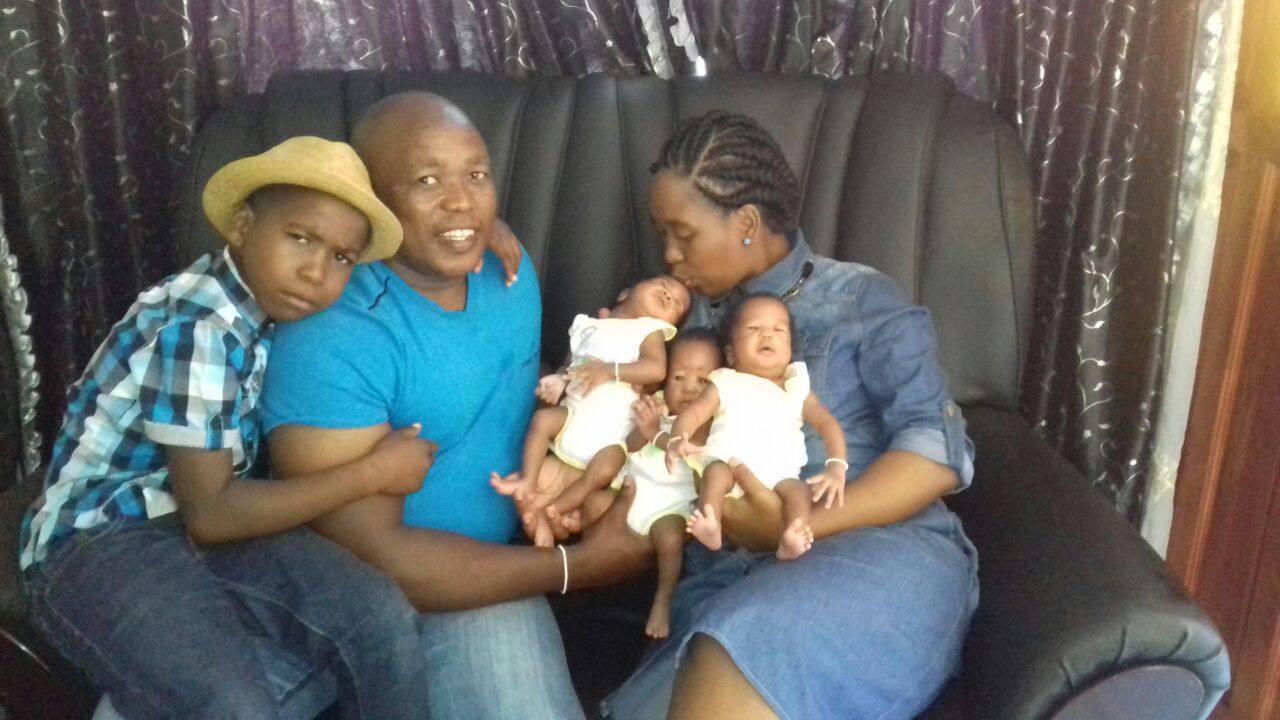 Nomasonto and her husband, Luvuyo were blessed with a triple portion of love this past Valentines Day when Nomasonto gave birth to three healthy girls at Life Mercantile Hospital. The baby girls arrived a month early and nearly two weeks after Nomasonto checked in to the hospital to await their arrival. She says that the pregnancy was tough on her body and that she was very large and sore. The birth however went well and the girls weighed in at 2.18 kg, 1.805 kg and 1.965 kg. They are now a month old and are doing well at home with the rest of the family. We are grateful and impressed that Nomasontao was able to answer a few questions for us during this busy time in her life!
Tell us a bit about who you are and your mothering journey so far?
I am Nomasonto Mtshotshisa, wife to Luvuyo Mbaba. We have a son together, Akhanani (8) and the triplet girls Hlelolenkosi, Hlelokuhle and Hlumanande.
Originally we are from Dutywa but we now stay in New Brighton in Port Elizabeth. I work for the department of Education in Bhisho. My husband has
four other children from previous relationships (three boys and one girl). So far I feel like a real mother, there are challenges like not sleeping at night with
looking after three babies, but I enjoy each and every moment with them.
How many children did you plan to have before you started your family?
We were planing to have four children - two boys and two girls.

What went through your mind when you found out that you were having triplets?
We were shocked but excited at the same time because we did not expect to have three children at the same time! But we are happy because we felt it was a blessing from God.
Tell us about the pregnancy...
This was a difficult pregnancy but we thank you God for giving us this gift - it was not easy but worth it.

What is it like to have newborn triplets?
Having triplets is not an easy journey, you don't even get time to rest. A week ago I was wondering how I am going to cope with these three angels, but now I am happy having them. I do get support from my husband and entire family.

What is going through your mind right now as you deal with three newborns?
I am wondering about when I go back to work. Who will look after them and will they be able to look after them as well as I do? At least two helpers will be needed.

Advice for any other moms who might be pregnant with multiples?
You have to take it easy - rest as much as you can
We wish Nomasonto and her family all the best and would love to catch up with her in a year's time to find out what the first year wtih triplets is like!
Share this:
Tweet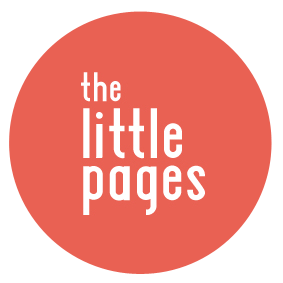 about the author
The Little Pages brings you local content for families in the Port Elizabeth area. We love getting to know interesting parents and business people in the city, bringing you interviews as well as our monthly Mom of the Month feature.

If you have some news that you think may be of interest to parents in our community, you are welcome to contact us and tell us more.
popular posts
Ilze is mom to six year old Ceri and five year old Trace who has Down Syndrome. This single, working mom says that her mothering journey has...
We are super excited to share our first Mom of the Month feature with our readers. Kelly is a beautiful, inspiring mom who is full of joy and an...
Welcome to My Mama Made It! Thank you for taking the time out of your busy day to read the musings of a creative mom, wife, and entrepreneur.