Chocolate caramel cookies with sea salt
Posted by The Little Pages - Dec 1, 2015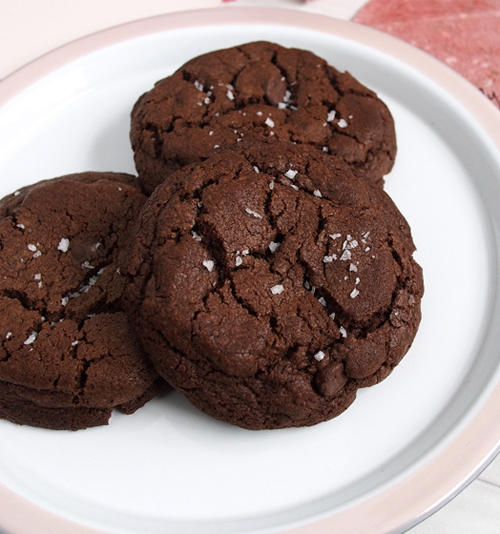 This is a great go-to recipe for when you want to whip up a sweet treat for your guests over the holidays.

What I love about making these cookies is that you don't need to use a beater so they really are easy to make and kitchen mess is kept to a minimum. My family love them - I often make them on the spur of the moment when somebody expresses the sudden urge for something sweet - then I mostly leave out the caramel and salt and everybody still enjoys the chocolatey goodness.

Ingredients:
1 ¼ cup all-purpose flour
¼ teaspoon baking soda
¼ teaspoon salt
5 tablespoons butter
7 tablespoons cocoa
1 cup brown sugar
½ cup plain yoghurt
1 teaspoon vanilla extract
Soft caramel
Course sea salt

You can totally leave out the caramel and sea salt for a simplified version
Directions:
Preheat oven to 180ºC; line two baking sheets with baking paper, lightly coated with cooking spray. Lightly spoon flour into a dry measuring cup; level with a knife. Sift together flour, soda, and salt; set aside.
Melt butter in a large saucepan over medium heat. Remove from heat; stir in cocoa powder and sugar (mixture will resemble coarse sand). Add yogurt and vanilla, stirring to combine. Add flour mixture, stirring until moist. If using caramel and sea salt: Wrap the chocolate dough around the caramel balls. Place balls on cookie sheets and sprinkle with sea salt.
Bake for 10-12 minutes or until almost set - cookies should be nice and soft when you remove them from oven. Cool on pans two to three minutes or until firm. Remove cookies from pans; cool on wire racks.
Share this:
Tweet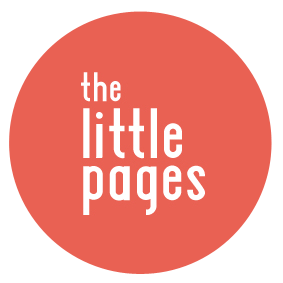 about the author
The Little Pages brings you local content for families in the Port Elizabeth area. We love getting to know interesting parents and business people in the city, bringing you interviews as well as our monthly Mom of the Month feature.

If you have some news that you think may be of interest to parents in our community, you are welcome to contact us and tell us more.
popular posts
We are super excited to share our first Mom of the Month feature with our readers. Kelly is a beautiful, inspiring mom who is full of joy and an...
While lying in my son's bed last night while he fell asleep, I began to think about my parenting journey thus far. A humbling experience to say...
Ilze is mom to six year old Ceri and five year old Trace who has Down Syndrome. This single, working mom says that her mothering journey has...